---
James Blair
James is the current liaison for Facilities.
James accepted Christ as his Savior in 1971, while serving aboard ship in the U.S.Navy. He worked in direct and retail sales after graduating from MTSU in 1978. He and his wife, Karen, call Nolensville home. They've attended Christ Fellowship since 2001 after a mission trip to Croatia. They have one daughter in Nashville and a son, daughter-in-law and two incredible grandchildren who also attend Christ Fellowship.
---
Beth Brennan
Beth is the current liaison for Youth Ministry.
Beth grew up in a family of believers and accepted Christ at an early age. In 2002, she graduated in 2002 from the University of Houston with a degree in Hotel and Restaurant Management and have worked in hotels ever since. After living in fifteen cities, she calls Franklin home since 2016. She is proud fur mommy to two cats, Jack and Jill.
---
Travis Briles
Travis is the current liaison for Men's Ministry.
Travis grew up in North Carolina where he made a decision to trust in Christ for salvation at a young age. He moved to Tennessee in 2007 where he met his wife, Charity. They now have 2 boys, Clark and Luke. Travis enjoys family time, bladesmithing, and fly fishing, all while drinking coffee.
---
Bill Greer
Bill is the current liaison for Security.
Originally from Connecticut, Bill became a Christian as a result of the witness of his in-laws in 1997. He and his wife, Candy have three grown sons all of whom have been homeschooled. Bill enjoys working with children and has been volunteering in children's ministry for close to 20 years. He attended Providence College and is an avid Dallas Cowboys fan. Bill enjoys reading and judging speech and debate in his spare time.
---
Kathleen Jaeger
Kathleen is the current liaison for Women's Ministry.
Originally from Minnesota, Kathleen has made Nashville her home since 1992 where she and her husband, Kip, have raised four children. They've made Christ Fellowship their home church for the majority of their years in Nashville. Even though Kathleen grew up going to church, it wasn't until the fifth grade when she clearly understood that Jesus died for her sins personally and that it required faith on her part to have a relationship with Him. It was during that time that she began her lifelong love of studying the Bible and walking daily with Him. Kathleen loves people, stories, conversation, music, flowers, sunsets over water, and being with family and friends.
---
Lisa Johnson
Lisa is the current liaison for Congregational Care.
Lisa has lived her whole life in the Nashville area. She grew up in a Christian home and accepted Christ at a very young age. She has been a part of Christ Fellowship since its beginning days. She and her husband, Eric, met while attending Taylor University. They have been married 26 years and have three children. Lisa enjoys working with children, spending time with family and friends, gardening, reading, and exercising.
---
Carrie Privitera
Carrie is the current liaison for Children's Ministry.
Moving throughout her childhood, Carrie found that the church was always a place of solace to her and she became a Christ believer at a young age. At church she found a community of people full of care, loving kindness, and grace. Her and her husband, Tim, with their three kids moved to the south in the late 90's and fell in love with the people and culture. Carrie is passionate about Classical Christian homeschooling and supporting parents in their journey of teaching their kids. She enjoys taking care of her farm and animals, completing construction projects, playing music with others, and sitting on the back porch when the work is done.
---
Nathan Suiter
Nathan is the current liaison for Audio / Visual.
Nathan came to know Jesus at an early age. He lives in middle Tennessee with his family.
---
Richard Valdivieso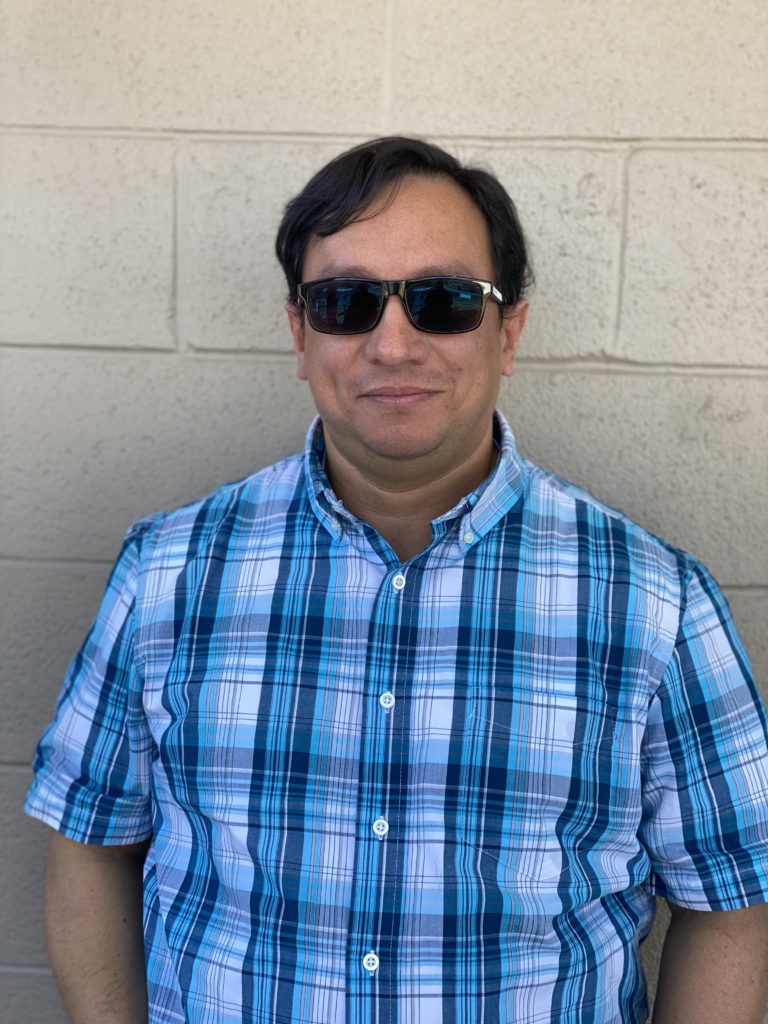 Richard is the current liaison for Outreach and Missions.
Richard came to faith in his very early years as a teenager. Then, in 2015, he got baptized. He is originally from Ecuador where he earned his bachelor's in computer science. He met his wife Katie in Santiago de Chile and moved with his family to the United States in 2006. Richard and Katie have six children. He enjoys spending time with his family, reading the Bible, and learning about technology.